In today's article we are going to discuss in detail how you can do business with the job and what business you can do along with the job. If you are also an employee and want to do some part-time business in addition to the job, then read this article in full.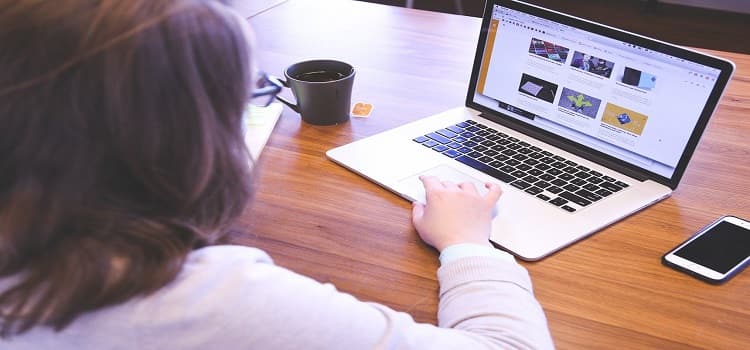 At present our way of life is so advanced that it is not possible to meet the monthly expenses and personal needs just by working.
So, we have no choice but to do some extra or part-time work.
However, doing business with a job is a great thing because in the future your part-time business may turn into a full-time business. In this case, you will no longer need to work.
So let us know below how much it is possible to do business while doing the job knowing and what kind of business you can do.
Here I am going to share my advice with you as my experience.
How is it possible to do business with a job?
Look friends, doing business alongside job has become a trend nowadays and everyone wants to make some more money by doing a part-time job or business besides their full-time job.
But today, with this mentality, many people are doing various small businesses through which it has become possible to earn good money.
If you ask me directly if it is possible to get a job and do other part-time work or business, then my answer would be "Oh of course".
I myself have been working full time for the last 5 years and have been earning a good amount of income by doing online blogging business as well.
So, in this case you have to look for a job or business for which you do not have to spend much time and about 2 to 3 hours is enough.
Don't worry, there are a lot of jobs or businesses that you can do within 2 to 3 hours of leaving the office.
Remember, after working all day in the office, you will get tired and go home again to prepare yourself for your business, but you need a lot of effort.
There will be a lot of hard work and effort, but if you want to make your life more convenient, if you want to move forward in life without lack of money, then you have to give up comfort and do double work.
If you have already created yourself and thought that you would do a business with a job, then let us know below about each of the profitable businesses that you can easily do along with the job.
What business can be done in addition to the job? (Top 9 Businesses)
You see, as a result of the use and presence of the Internet, we now have a variety of online jobs through which people are earning a lot of money per month. There are a lot of people around the world who are earning millions of rupees a month just by working 2 to 3 hours at home.
So, if you are thinking of starting a part-time business without any money, then I would suggest to start some part-time online business.
You don't have to invest money in online work, you can work from home and 2 to 3 hours every day is enough.
However, there are lots of part-time offline business ideas through which it is possible to earn good money and where you do not have to spend much time, just working in the afternoon is enough.
Let's take a look at each of those part-time businesses.
১.
Blogging
I am a blogger myself and have been blogging for the last 5 years. It is true that with very little time without any money you can earn a lot of money every month by blogging.
It is possible to earn millions of rupees a month from a popular blog.
And most of the bloggers are earning around 10 to 30 thousand rupees at home.
About 3 hours of work is enough for you to return home from work.
But now you may be thinking, you don't know anything about blogging, how to create a blog? How to make money from a blog, etc.
Don't worry, we have already written various articles on each of them.
Blogging Articles –
২.
YouTube channel
If you have a job and want to start an online business without any money, you can make a good amount of money online by creating a YouTube channel.
Today, people from young children to older people are earning millions of rupees through their own YouTube channel.
But if you also want to make good money online with just a little time, then start your own YouTube channel.
You need to make regular videos about what you know or what you know and experience and upload it to your own channel.
If you do this regularly, in a few days your channel will start to have a lot of subscribers and video views.
Once your channel has 1000 subscribers and 4000 hours of watchtime, you can apply for YouTube monetization from your YouTube channel.
Once monetization is enabled, your videos will show ads from Google Adsense and in return you will be able to earn a lot of money.
In addition to Google AdSense, there are many different ways to earn money from your YouTube channel.
Articles related to YouTube –
3.
Content Writing
At present there are many online blogs, websites, social media pages in which a lot of content is regularly published.
Now, there are many professional blogs that require different content writers to write articles.
So, if you want to earn good quality money by working part-time only through your computer or laptop sitting at home, then you can definitely work as a content writer.
However, in this case, it is very important to have experience with your writing.
This work can be done comfortably by coming home from the office and earning extra income within 2 to 3 hours.
৪.
Chop horn shop
If you don't have much experience with computer and internet then don't worry.
Nowadays, everyone needs fried food in the afternoon.
And if you look closely, you will find that these types of shops are very crowded.
So, if you want, you can take a small shop and only shop for chops, pokora, momo, tea, etc. in the afternoon.
Remember, you must invest some money in the beginning for this work.
The most important thing in this business is to have your store space and delicious food.
If you want, you can hire a craftsman to do the cooking.
৫.
Mobile repairing business
If you know the work of mobile repair then you can earn a lot of money from this work.
However, you can do this after returning home from work or with a small shop.
In this way, your time will be cut nicely and there will be some extra income.
Today, everyone has a smartphone, and their mobiles are bad at one time or another.
So, if you can promote your work well, you will get a lot of work regularly.
৬.
Online course selling
Nowadays most people prefer to do that course online to learn any subject or do any course.
Because, taking online courses means learning at home at low cost.
So, if you also have good knowledge or experience in a subject, then of course you can earn millions of rupees by selling that knowledge as an online course.
You can do this on the job as well, and 2 to 3 hours in the afternoon is enough to create a video course.
৭.
Affiliate marketing business
Affiliate marketing is one of the most lucrative ways to make money online.
Here you have to sell the products of various other e-commerce websites or companies through your own blog, website or YouTube channel.
And for every product sold, you get paid by the company.
Through affiliate marketing, people are earning a lot of money online through a computer or laptop sitting at home.
Our last word,
So friends, if you are also thinking of doing business with job, then you must think about the above mentioned businesses.
In each of the above mentioned business you can do something very easy but only for a short time you can earn good profit.
If you like our today's article, then you must share the article on social media.
Also, if you have any questions or suggestions related to the article, please let us know in the comments below.
>> Related Articles