What is trading? (trading meaning in Bengali), What is Trading Business? How many types of trading and what We are going to discuss each of these issues through today's article.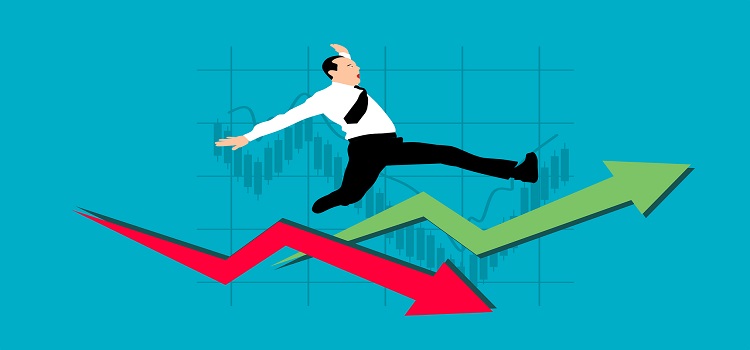 Simply put, trading is a very general economic concept that involves buying and selling goods and services.
Compensation paid by the buyer to the seller or purchase and sale of goods or services between the two parties.
Producers and consumers can trade in the economy.
International trade allows countries to expand the market for goods and services or else these things may not be available.
This is why an American customer can choose between a Japanese, German or American car.
As a result of international trading, there is greater competition in the market and, therefore, more competitive prices, which brings a cheaper thing to consumers.
In financial markets, trading refers to buying and selling securities, such as buying stocks on the New York Stock Exchange.
What are the benefits of trading?
Traders can work for financial institutions, in which case they will trade through a company's funds and credits and their bonuses and salaries will be paid together.
Alternatively, traders can work for themselves, as they trade with their own money and credit.
However, with this option they will keep all the profits to themselves.
Some important trading topics:
১. Goods and services are offered in exchange for money in trading.
২. Trading takes place within a country or between different trading nations. In the case of international trading, this theory is assumed to be beneficial to all parties, although critics claim that it actually creates divisions between countries.
৩. Economists recommend free trading between countries, but protectionism, such as tariffs, may present itself for political purposes.
Types of trading
The types of trading may vary depending on the subject, each of which we discuss in detail below.
Trading strategies based on:
1. Momentum trading
Momentum trading is a strategy in which traders buy and sell according to the strength of recent price increases.
Here traders find high percentage and volume mover stocks in a given period of time, move significantly to one side and try to get the desired profit by entering such stocks.
Momentum trading strategies try to make a profit by buying upward moving stocks and selling downward moving stocks.
2. Based on the Min Reversal:
The opposite of momentum trading is trading based on the concept of mean reversal.
This stems from the notion that stocks deviate from their historical average value and return to their average value over a period of time.
In general, momentum trading results in lower chances of success but higher profit margins and min reversal which results in higher chances of success but lower profit margins.
Based on deadlines:
1. Scalping:
It is a trading where the trader "scalps" a small profit from each trade by darting in and out of a stock or other asset class and using the bid-ask spread, adding a small profit to each trade more than once a day.
2. Day-Trading:
Day trading is the act of buying or selling any financial instrument in the same trading day with the benefit of one or more small price changes.
But all positions are closed before the market closes for the trading day.
Intraday trading and scalping give traders the opportunity to make leveraged trades and make more profit than usual.
Leveraged trading is the primary reason behind the long-term failure of almost all intraday traders.
3. Swing Trading:
Swing trading is a type of trading style where short-term strategies are played to take advantage of price changes in most liquid stocks or indices, either return to the middle or fade into a rally and last from one day to a few days or a few weeks.
4. Positional Trading:
Unlike swing trading, the length of the trade is much longer for positional trading.
Positional trading is a trading that lasts from a few weeks to a few months and sometimes several years.
Positional trading is closer to the long-term investment potential of the trade.
In general, the chances of success increase from day trading to positional trading.
Since the long-term market structure is upwards for most markets, there is a good chance of success in positional trading.
Analysis based on technology:
1. Technical Trading:
Indicated by technical trading charts and graphs.
Signs that the lines of surveillance on stock or graphs are together or leave indicate buying or selling stocks.
Technical trading relies on technical analysis and is based entirely on price action illustrated by an asset class.
2. Fundamental Trading:
Trading is based on fundamental analysis, which examines issues such as actual or expected earnings reports, stock splitting, restructuring or acquisitions such as corporate events.
Fundamental analysis is more suitable for long term trading which avoids short term price fluctuations or noise.
3. Techno-fundamental trading:
Trading based on both technical and fundamental analysis is techno fundamental trading.
In Techno Fundamental Trading, a trader selects several stocks based on fundamental analysis and strategically determines entry and exit levels based on technical analysis.
Based on asset class:
1. Equity Trading:
Equity trading is the buying and selling of company shares or stocks in the financial market, also known as equity.
Most equity trading refers to buying and selling shares of a public company through a stock exchange or as an over-the-counter product.
2. Commodity trading
Commodities are the assets of doing business extensively.
Traded products are generally selected in four broad categories: metals, energy, agriculture and livestock and meat.
Metal products include gold, silver, platinum and copper.
Energy products include crude oil, heating oil, natural gas and gasoline.
Agricultural products include maize, soybeans, wheat, rice, cocoa, coffee, cotton and sugar.
Cattle and meat products include lean pigs, pork belly, live cattle and fed cattle.
3. Crypto Trading:
Crypto trading or cryptocurrency trading refers to the process of estimating the future value of a cryptocurrency in an attempt to make a profit.
Compared to the other asset classes discussed above, crypto trading is a relatively new concept.
Conclusion
This blog discusses different types of trading based on four basic topics: Trading Strategy, Trading Timeframe, Trading Analysis and Asset Class Trading.
The trading process of a trader is deeply related to his mentality which depends on various factors.
Unlike a trading system that can simultaneously be able to trade different types of trades, a trader will certainly find it difficult to profit from successfully backtested trades if they deviate from the core of the trader's personality.
On the other hand, a trader must be able to lose a trading system when trades are taken that sync with the personality of the trader which gives the trader a natural edge.
Trading is in some ways more artistic than scientific and the art behind trading can be mastered after understanding and trying different types of trading.
Hopefully, you have understood the meaning of what is trading in Bengali in a very clear way.
>> Related Articles